Large Corporate Events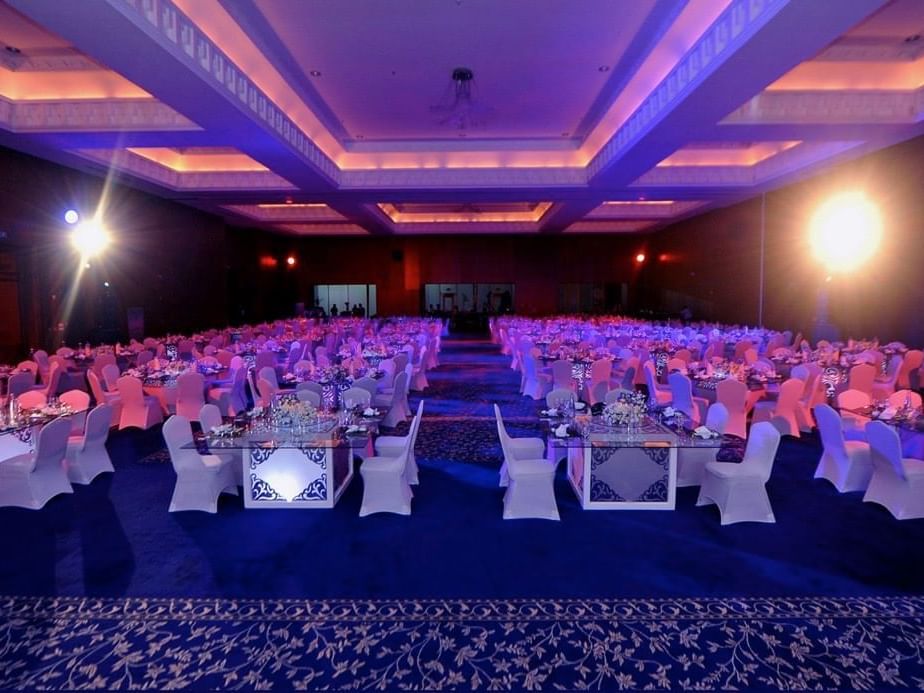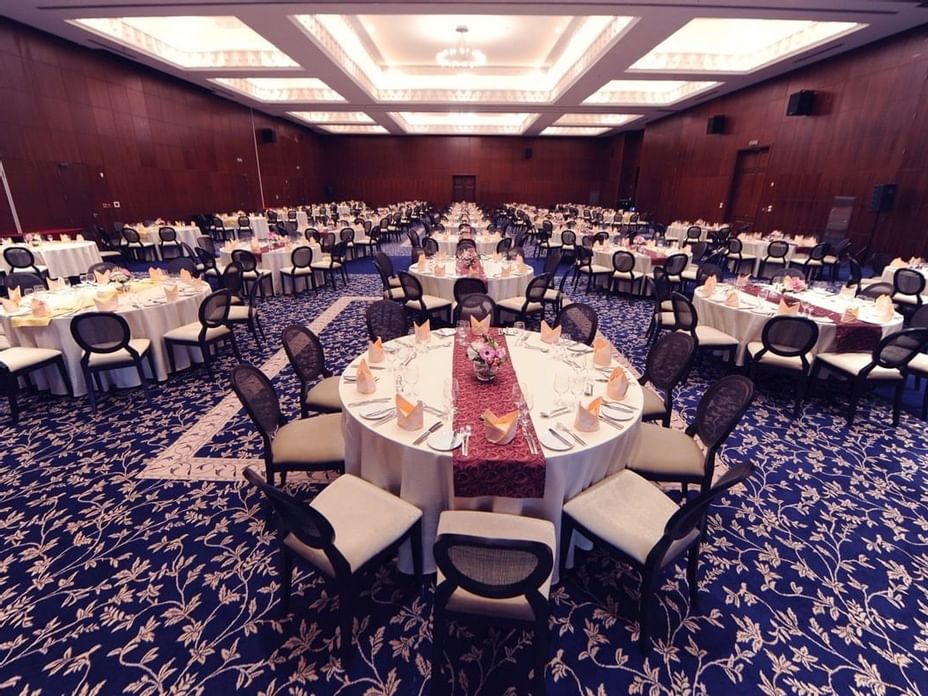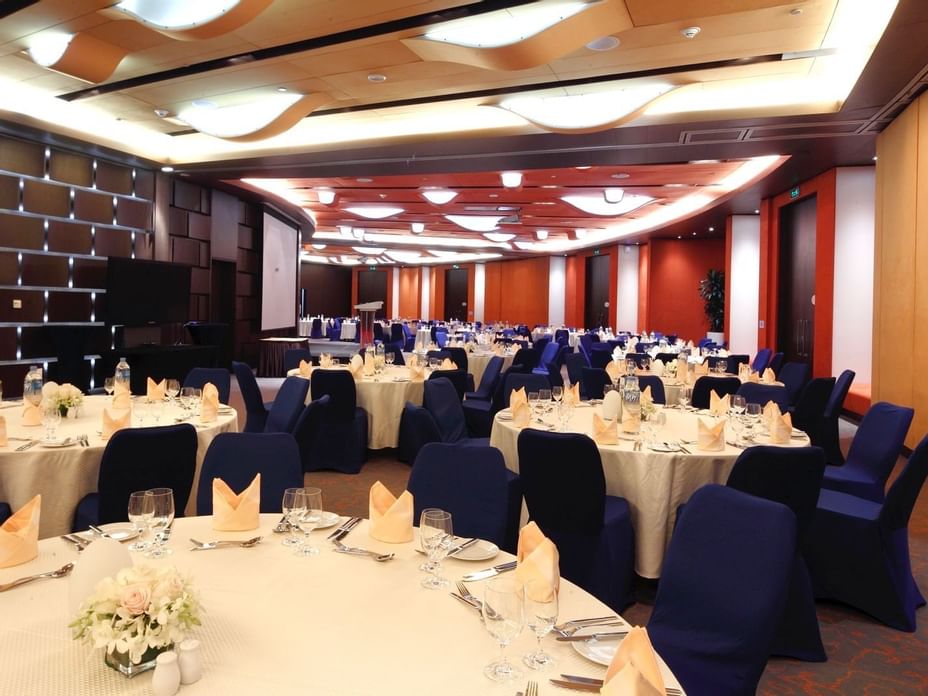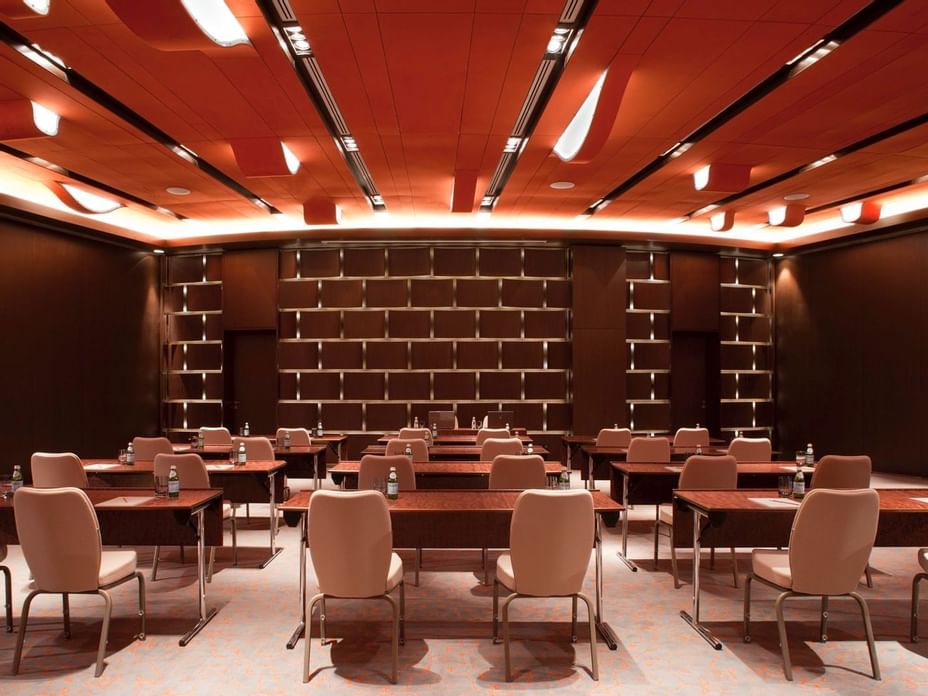 We offer our signature combination of both modern and unique design. Our Aspire Ballroom with its 446 square meters space accommodates as many as 300 guests on theatre style or 240 guests for dinner, which makes it a perfect venue for banquets or conferences alike. The Aspire Ballroom is conveniently located on the Mezzanine 1 level with a separate driveway, parking and a private VIP lounge.

The Torch Ballroom is located at the heart of Aspire Zone within the precinct of the Ladies Club. With natural daylight and magnificent atmosphere, the venue is perfectly designed with stunning candelabras and caters for a maximum of 500 guests.